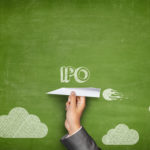 Bloom Energy reports earnings tomorrow, its first since completing an IPO in late July.
Besides the financial results, investors will be watching to see how the CEO copes with the spotlight. His debut wasn't encouraging. In an interview after the IPO, CEO KR Sridhar said the company was profitable on a GAAP basis as of the second quarter. But in a regulatory filing the next day, the company contradicted him, saying it "disclaims any statement regarding its expectations for future profitability or cash flows, makes no such forecast or prediction at this time regarding its future operating results, and undertakes no obligation to do so in the future."
It's remarkable any time a chief executive's public remarks are reversed in this way, but it's exceedingly rare for it to happen just after an IPO, a time when executives are normally cautious and well scripted by their bankers and lawyers. The trouble usually comes later, once those advisers are gone and the CEO is riding without training wheels.
The post-IPO period is critical for companies. With their credibility – and new market valuation – on the line, CEOs and CFOs must be well prepared to engage with investors, securities analysts and the news media.
It can be a challenging process, particularly if the management team has been accustomed to the sheltered comfort of private ownership.
Fortunately, there are guidelines to help. We published them in a related blog post a while ago, but the points are just as valid today.